Stink bugs are now a major household pest in the United States and around the world. Stink bugs are in more than 44 states in the U.S. alone. How do you get rid of stink bugs and keep them out of your Chimney and Fireplace?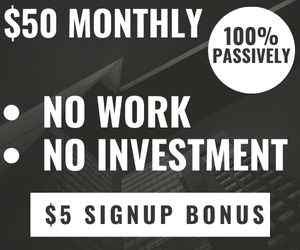 They are problematic for homeowners with un-secure and unprotected Chimney and Fireplaces during the fall. Stink bugs will invade your homes in large swarms through your Chimney and Fireplace to get warm and the shelter they need. They will squeeze through vents, cracks, holes and pass through your chimney and fireplace to get shelter. 
The target of the stink bug and other household pests is the heat from your chimney and fireplace. Stink bugs like your warm walls and are very active, most especially during the fall months. What you need to protect yourself chimney depends on the type of fireplace in your home. A gas fireplace will require a fine quality mesh to keep the stink bugs out why a wood fireplace will need an installation of a chimney cap damper. 
These are different cost-effective ways to get rid of stink bug and get them out of your chimney and fireplace.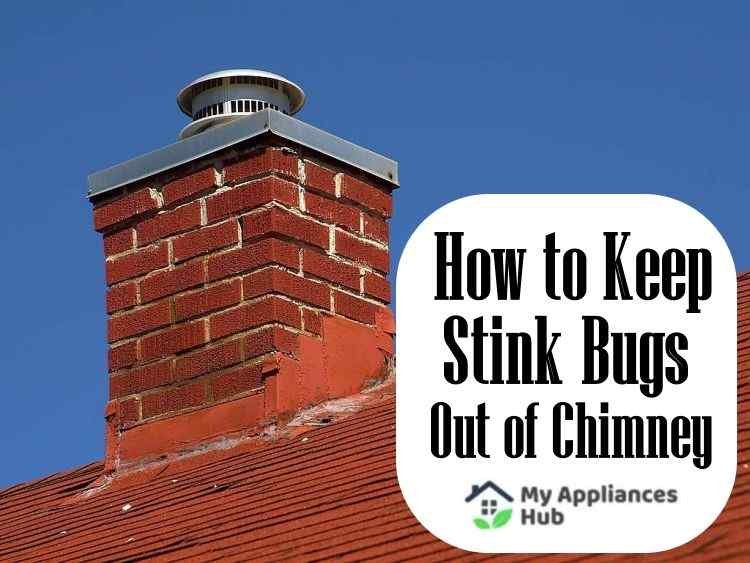 Must-Read Articles
Recommended Tools to Get Rid of Stink Bugs Infestation in Chimney and Fireplace
HY-C Shelter Bolt-On Single Flue Chimney Cover. Made of 24 Gauge Galvanized Steel Hood of Scalloped Corners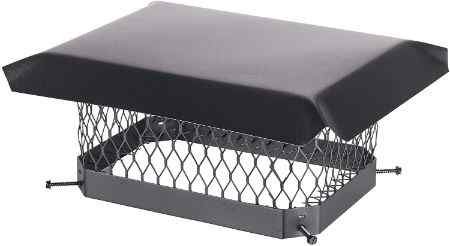 Bell+Howell Ultrasonic Pest Repellent for Chimney and Fireplace (It Is 100% Safe for Human and Pet)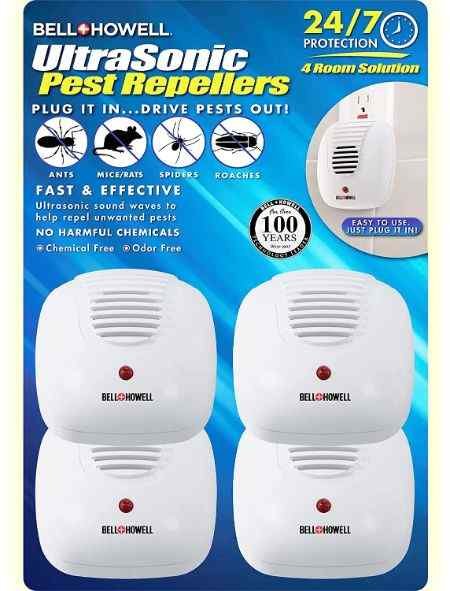 MasonryDefender Chimney Crown Sealer – Brushable Sealant (It Fixes the Cracked Chimney Tops & Prevents Leaks)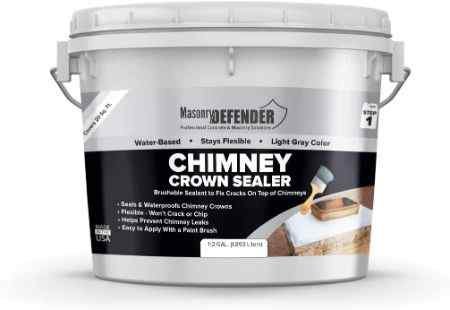 Non-Toxic High-Temperature Mill-Pac Sealant for Fireplaces & Chimney (It is Okay for Gas Appliances and Environmentally Friendly)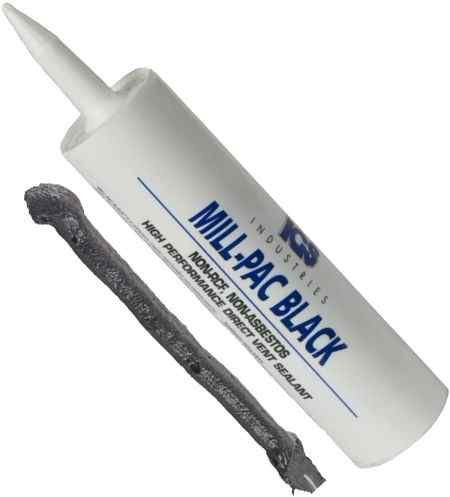 Chimney Brick Clear Water-Based Siloxane Sealer – It is Breathable and Waterproof. It Protects your Chimney from All Pests (Including stink bugs)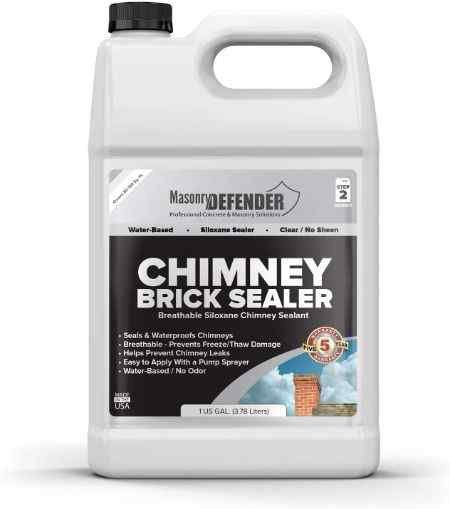 MEECO'S RED DEVIL Fireplace Insert – Wide Strip of Fiberglass Insulation (It Protects from all Pest)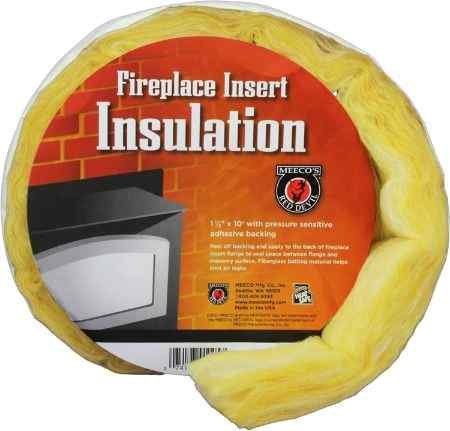 Grotheory: Draft, Insect, and Bug Stopper and Seal Can Be Used to Protect Your Chimney Against Stink Bug and other Invaders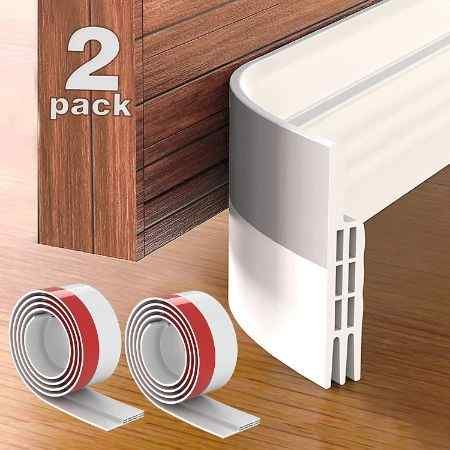 Seal Off Entry Points with Silicone Latex Caulk to Keep Out Stink Bugs
While the solution to get rid of and deal with stink bugs, insects, snakes, and other small critters from getting through your chimney and wood fireplace flue is to seal off every possible opening. 
Wide cracks in concrete are best patched and sealed with a concrete patching compound. More minor cracks, less than 1/4 inch wide, can be repaired with a concrete caulk or liquid filler. Patching compounds are typically mixed with water and applied with a trowel.
For quality assurance purposes, concrete cracks are best treated and patched with a patching compound. At the same time, more minor cracks of like a 1/4-inch wide should be repaired, treated, and sealed with a liquid filler or a concrete caulk. 
A good silicone latex caulk should be used on holes and cracks around, indoors, and outdoors for your chimney and fireplace to get rid of and keep out stink bugs and household pests. 
Silicone Waterproof Sealant Single Tube (Henkel Corporation)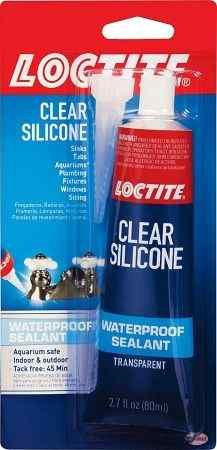 You can use the sealing to repair cracks around the chimney, fireplace, door frames, vents, appliances, and both inside and outside of fireplace doors.
All-Purpose RTV Silicone Sealant and Adhesive (J-B Weld )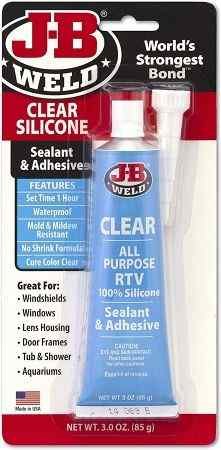 3M High Strength Large Hole Repair 
The 3MHigh kit is for an extensive hole repair. It comes with all you need to repair damaged areas in walls, ceilings, and the interior and exterior. It will take care of homes of 3″-5″ in diameter, repairs 5X faster and can be used for shrinking, sagging, or cracking. 
Use Flue Covers to Keep Out Stink Bugs of Chimney and Fireplace 
Then you have to install Flue Covers, Vent Covers and use good Termination Cap Covers. 
If you have a gas chimney instead of a wooden one, you need a fine mesh to eliminate and keep stink bugs out of your house and homes.
Big Top Multi-Flue Chimney Cover (Stainless Steel) 


Imperial Adjustable Flue Stopper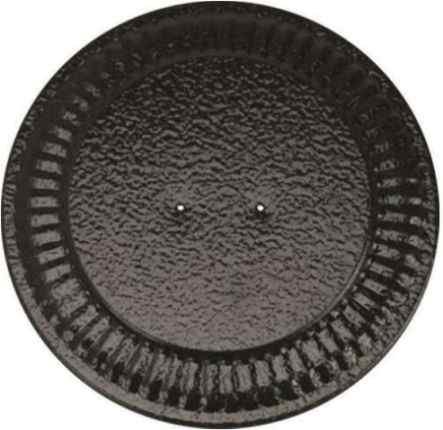 This Big Top Multi-Flue Chimney Cover is made of stainless steel. Its top-mount design attaches easily to protect, prevent and deal with stink bugs from getting through the chimney. It can also be used where oil or coal is employed as the primary source of heat.
Use Steel Roof Vent Cap to Keep Out Stink Bugs from Chimney 
The Builder's Best Roof Vent Cap has a removable screen damper of 4″ in diameter. It is a heavy-duty 26-gauge galvanized vent with polyester powder-coated (protect against corrosion) that will prevent any pest and stink bug to gain entrance via the chimney.
Also, it is made up of a riveted construction and does not use caulk. It came with a pre-drilled hole (as a do it your self-installations). A flapper prevents backdrafts.
Builder's Best Galvanized Steel Roof Vent Cap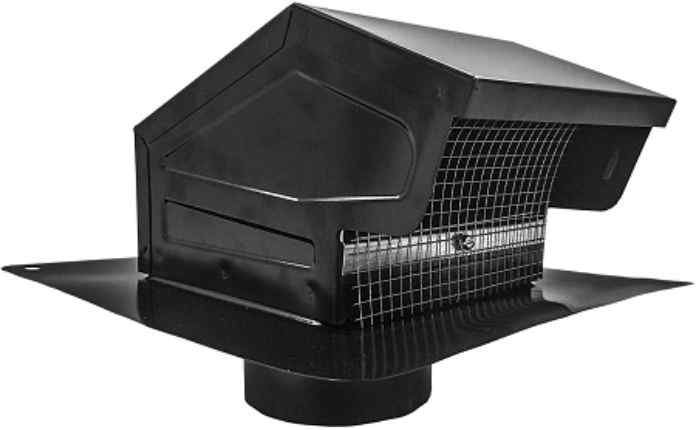 The Forever Cap Stainless Steel
The Forever Cap Stainless Steel is a high-quality liner top chimney cap that will guide, protect, prevent, and deal with stick bugs from gaining access to your home via the fireplace. 
It is suitable for a single wall stove pipe, double and triple chimney wall systems. It is designed to slip inside the flue pipe to sit and secure with a pressure fit. 
Use Rain Cap Vent Galvanized Steel to Keep Out Stink Bugs of Your Chimney 
The Round Roof Vent Galvanized Cap is an all-purpose weather roof vent with a rubber gasket for insulation that prevents the deal with stink bug entrance through the chimney to your homes. 
Round Roof Rain Cap Vent Galvanized Steel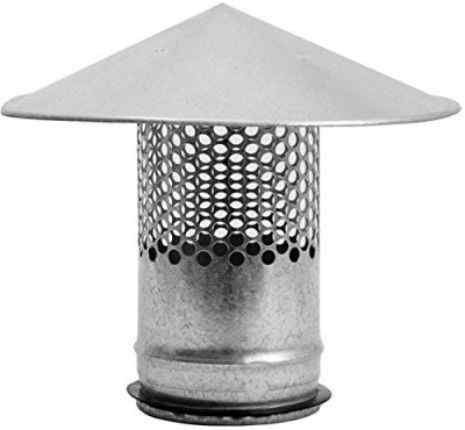 It is a multiple-purpose vent roof rain cap, stove pipe cap, and roof vent. It will protect and help you deal with stink bug entrance and deal with other bugs, pests, and snakes. Also, it will also protect your fireplace from rain and winds. 
Keep Stink Bugs Out of Chimney and Fireplace with Fireplace Cover
The fireplace cover often calls and known as the mantel. The mantel is situated around and at the top of the open fireplace. Most fireplace decoration items sit on the mantel and can be used to prevent smoke, household pests, and stink bugs from coming into the room. 
How can we use fireplace cover to keep stink bugs out of chimney and fireplace? You can use a fireplace cover to block the light emitted and sparkling by your chimney that attracts bugs, critters, and stinkbugs. The fireplace cover will keep the chimney and fireplace dark while it is in operation without attracting bugs. 
The fireplace cover will help keep stink bugs outdoor in your home. It acts as a partition between the inside of your home and the fireplace, chimney, and the outdoor. It is the best way to keep stink bugs out of the chimney and fireplace. 
See top and most rated fireplace covers on Amazon below:
Amagabeli Indoor Fireplace Screen (Solid Fireplace Fence)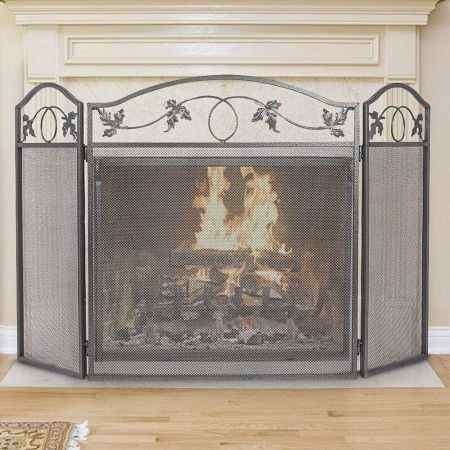 Deco Metal Fire Screen (Three Panel Fireplace Screen)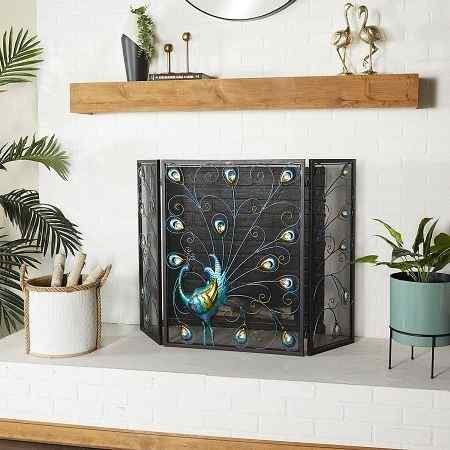 Install Glass Doors at Fireplace Opening to Keep Stink Bugs
Another great way to keep stink bugs out of the chimney and fireplace is to install glass doors at the fireplace openings. The rule is that you keep the glass door closed whenever the fireplace is not in operation (or in use). It would be best if you also had the glass door open when burning the gas log. 
Why do you need glass doors for a fireplace? Below is a small list of advantages of glass doors on your fireplace:
It will block the entrance and keep out the stink bugs and other household pest from the fireplace; you don't have a problem with bugs when it is in operation because of the heat and airflow going through the chimney.
You get your fire burn better and brighter to produce more heat with glass doors.
It radiates and absorbs heat into your room better than a fireplace without glass doors.
It provides safety and prevents children and pets from entering the fireplace or getting burnt by the hot embers.
These are highly rated and most bought glass doors for fireplaces online:
Pleasant Hearth Glass Door Fire Screen
Ascot Fireplace Glass Door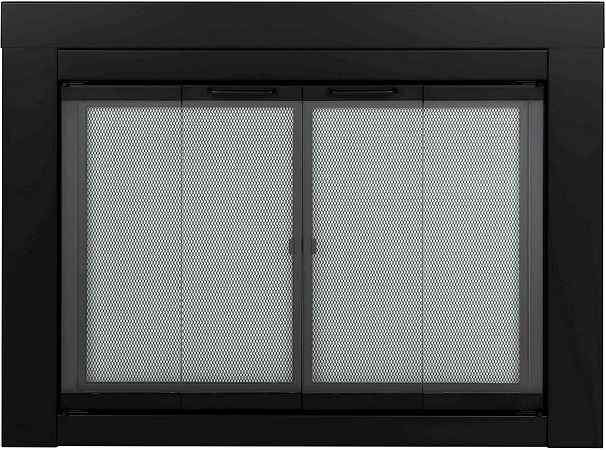 WARNING
The height and width of the fireplace opening MUST fall within the size chart range. Otherwise, these fireplace glass doors MAY NOT FIT.
Use Fire Mesh to Keep Stink Bugs Out of Chimney
 Fire Mesh is designed to allow heat out and mainly to block the hot embers from spitting out to your homes. It protects you, kids, and your pets from the burning embers while it keeps your furniture warm and not hot. 
Fire Mesh can be used both with the chimney cap (at the top of the chimney) and at the fireplace to protect bugs entrance into the chimney from the house to keep out stink bugs and other pests.
Below is the top-recommended fire mesh for your consideration:
TIMESETL Stainless Steel Wire 5 Mesh (Fine Fireplace Mesh)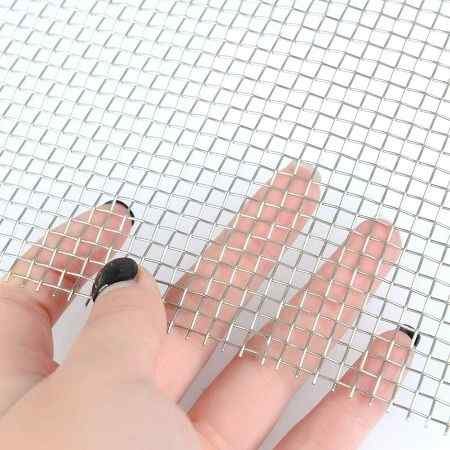 Stainless Steel Woven Wire 10 Mesh (Fireplace Metal Mesh Sheet)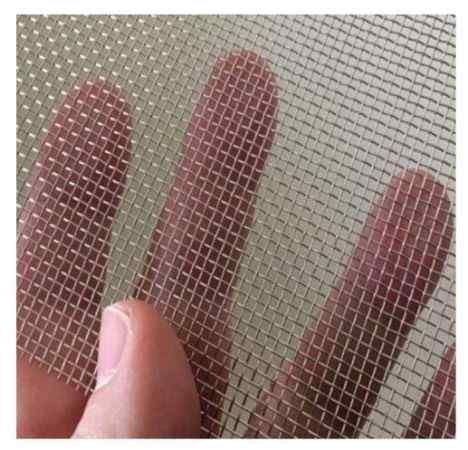 Shut The Flue and Keep Stink Bugs Out of Chimney
The chimney flue should be close all the time when your fireplace is not running. You know it will be impossible for stink bugs and any house pests to get into your house while the firehouse is in operation. 
You will be shocked to know that many house owners keep the chimney's flue open even when the fireplace is not working. Many don't even have the most important thing that a chimney's flue should have, i.e., the chimney's flue cover. 
You will limit the number of bugs and stink bugs that enter your fireplace and chimney when you close the chimney's flue and sealed when the embers die down. It is natural to keep stink bugs out of the chimney and quickly get rid of them from your fireplace. 
How to Get Rid of Stink Bugs In Chimney and Fireplace
Ok, how do you get rid of and deal with stink bugs already in your chimney and fireplace?
The fireplace's heat will escape through the vent and chimney to the atmosphere, and the stink bug will find their way inside your homes via the fireplace. To remove, kill, and get rid of the stink bug already inside the chimney, you need an effective stink bug spray that will kill them instantly. 
The HARRIS Stink Bug Killer is the effective stink bug spray that will eliminate and deal with stink bugs in your chimney and fireplace.
HARRIS Stink Bug Killer (Liquid Spray)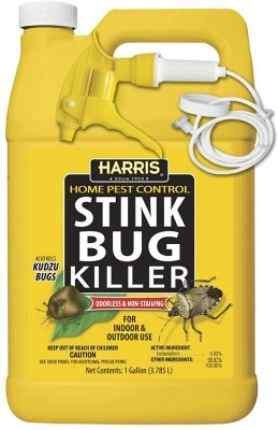 HARRIS Stink Bug Killer is an odorless and non-staining formulation solution. It will provide long-term residual control and help you kill, get rid of, and deal with stink bugs and other winter invaders in your chimney and fireplace. It is produced by the U.S. oldest Environmental Protection Agency (EPA) company.
The formulated solution "Deltamethrin formula" will start working instantly. You will need to go up and spray directly around the chimney and down the flue. The spraying should be done before the installation of termination cap covers, flue, and vent covers.
Caution 
Ensure that fireplace is put off while spraying.
Do Infrared Electric Fireplaces Attract Stink Bugs?
What attracts stink bugs and other household pests and bugs to your chimney and fireplace is the heat emitted to the atmosphere. The stink bugs came to your home in two ways: 
Stink bugs are attracted to your fireplace via the chimney because of the radiated heat.
The sparkling light fireplace generated is also an attraction to most bugs, including the stink bugs.
Gas and Wood Burning Fireplaces Vs. Electric Fireplaces
Firstly, what is the difference between gas fireplaces, wood burning, and electric fireplaces? The significant difference between the three is the source of energy. The source of energy is gas, wood, and electricity, respectively. An electric fireplace is much more convenient than a gas and wood fireplace because they are more accessible to start via the switch and remote control. You also have control over the level of heat compared to gas and wood fireplaces. 
The electric fireplace will require the continuous use of electricity, hence more bills, the wood burning, and gas fireplace produce carbon monoxide that is poisonous, and it is not suitable for your human. It is the reason while heating appliances that generate carbon monoxide must be vented and routed to the outside (atmosphere). 
But does Infrared Electric Fireplace need venting? No, the Infrared Electric Fireplace does not produce emissions. Hence there is no need for direct venting or through the chimney as required by the standard installation by gas and wood fireplace. I will decide and go for an Infrared Electric Fireplace instead of a gas/wood fireplace. 
But will infrared electric fireplace attract stink bugs? There are research and evidence that infrared heat attracts bugs like bedbugs, beetles, and mosquitos. The study by name Tracy Leskey also showed that stink bugs are attracted to blue lights.  Some bugs and fire-loving insects also have some level of attraction to infrared.
My take is that infrared and electric fireplaces will help you keep stink bugs out of your home than chimneys and fireplaces. 
Infrared Vs. Electric Fireplace 
An infrared fireplace is a better choice for us than the electric fireplaces powered by fan-forced. The infrared will provide heat faster, cover larger areas, and save you money in terms of heating cost compared to an electric fireplace. 
Use Infrared Electric Fireplace to Keep Out Stink Bugs
Below are the top three brands of infrared and electric fireplaces for your consideration. The cost is better than building a wood/gas chimney and fireplace that may invite household pests to your home. 
R.W.FLAME Wall Mounted Electric Fireplace  
R.W.FLAME Wall Mounted Electric Fireplace is the top-rated electric fireplace with remote control, low noise, touch screen, timer, and you can adjust the flame color with speed. It is the thinnest electric fireplace in the marketplace and very easy to install and set up. 
TURBO Suburbs Electric Fireplace Infrared Heater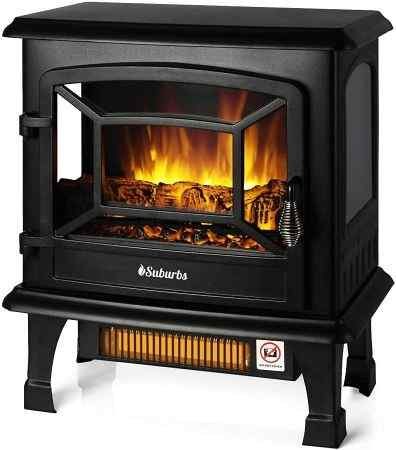 A freestanding fireplace stove with flame control, safe to touch, easy to assemble and set up and used, and CSA certified with overheating safety protection. 
Duraflame 3D Infrared Electric Fireplace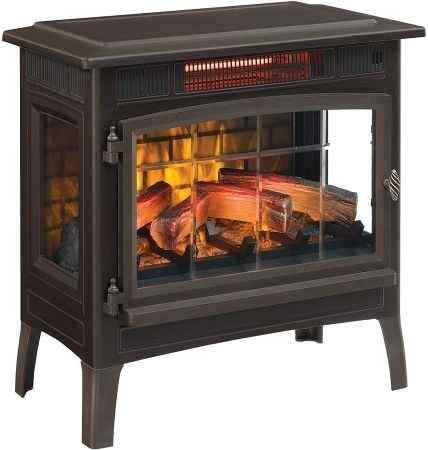 The Duraflame 3D Infrared Electric Fireplace is a portable indoor space heater with remote control, five adjustable settings (flame brightness), durable with metal construction.  
Conclusion of How to Get Rid and Keep Stink Bugs Out of Chimney and Fireplace
Thanks for reading our article on how to keep stink bugs out of your chimney and fireplace. Can you find any other ways to get rid of stink bugs in the fireplace? 
Part of the solution offered in this article is for you to install fine mesh to protect those openings and cover your gas chimney, which will keep the stink bugs out. If you have a wood fireplace, you will need to go for a chimney cap damper to prevent stink bugs from gaining access through your chimneys. 
We also advise you to seal off various holes, critter cracks, and openings in your indoor and outdoor to keep out stink bugs, insects, and pests out of the chimneys.
Please know that stink bugs only want heat and shelter. They will not harm you, your kids, and your pets. But because they come with many discomforts like the terrible stink bugs smell and the odor they produce, you need always to protect and secure your chimneys and fireplace. 
Related Articles to How to Keep Stink Bugs Out of Chimney